Today more than ever, it's important for businesses to create a close relationship with their customers. Customer-business interactions have evolved and we have improved our value proposition so that you can connect with your customers in a meaningful way.
With our products you'll be able to experience a new way of interacting with your customers. Excellent product quality + personalization and seasonal designs + excellent customer service.
Unmatched quality & service

State-of-the-art full color print

Lead time is 2-3 weeks from design approval

No set-up fees, no re-order fees, and no change fees

Automated shipments so you won't have to keep stock
A World of Possibilities
Personalize with your brand and Call Your Customers to Action
QR Codes
Join Loyalty Program, Download App, NPS Survey
Plus receive reports with important stats such as number of times the code was scanned, time of day, type of devices.
Learn About QR Codes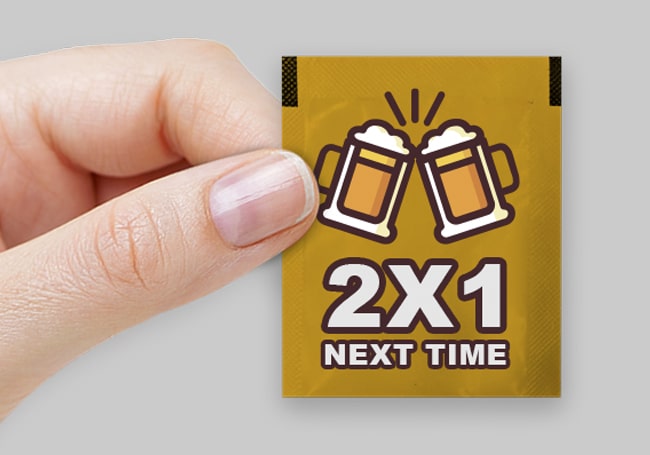 Discounts & Promotions
Discount Codes, Free Items, Golden Ticket
Flexible personalization for seasonal designs or adapt your design based on events.
Design Help
Our designers can provide several options and help you visualize the brand on our products with a mockup and digital proof. For design questions please send us an email to orders@candysense.com or send us a message here.